MonkeyBrains Hosting
There are 3 ways to host
Colocation:
Your businesses' servers will be placed in our racks or you may rent a full rack.
Virtual Machine:
The system admin responsibilities are the same as with Colocation -- you should be comfortable with Linux or FreeBSD. The difference here is that we fully manage the hardware layer. Also, you can cut costs by being on a 'shared' VM -- we put your VM on a box with other VMs. Your VM will be isolated on a software layer from the other VMs and you data will be secure from the other instances. This is a great starter step if you are not sure if you need a whole server.
Basic Hosting:
We put your data on a machine with one hundred other domains. No one gets shell access, just '
chrooted
' FTP. You get one MySQL table and may run PHP. Cost effective!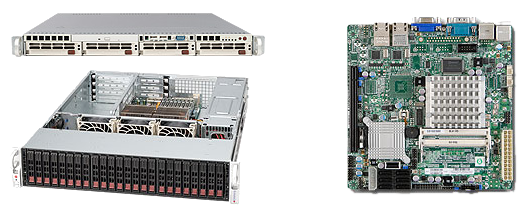 Colocation
Our goal is to keep prices as low as possible, offer stellar network performance, encourage our customers to host greener machines, and provide quality service. To keep our costs down, we negotiate multiple year contracts with our providers, manage all the network equipment ourselves, and rely mostly on word-of-mouth to get new customers. Our current customers run the gamut in size: most have one server, others rent full racks from us.
What is colocation?
Colocation means that your server will be plugged directly into the MonkeyBrains network. Your computer will live at a MonkeyBrains facility - not at your business or house. If you want your own machine on the Internet and desire full control of it, this is your most cost-effective way to do it. If you don't have a server and want one, let us build it for you -- we have been doing that for 12+ years.
What are your prices?
MonkeyBrains is competitively priced. Prices are dependent on your bandwidth, power, and admin needs -- contact us for a quote. Just to give you an idea, a one amp server with less than 1Mbps of traffic, and no admin will cost $125/month - no setup fee. If you buy a power efficient box from us, we will host it for $75/month.



Virtual Machine
$50/month
Bandwidth: 150GB/month
Space: 50GB (which is in a mirrored RAID configuration)
Choice of Linux or FreeBSD
This is similar to owning your own machine, and a good stepping stone to full colocation. MonkeyBrains builds a machine and splits it up into several virtual machines. You will get the 'root'
If you want your own machine on the Internet and desire full control of it, this is your most cost-effective way to do it without having to buy your own hardware. The Operating System on the virtual hosting machines are automatically updated by monkeybrains. We offer discounts on multiple jails (set up multiple development environments).



Basic Hosting
If you have one or two domains and only need a static site or a simple PHP based site, this is for you. No yearly commitments! Month-to-month! Here is what you get:
Your own Personal Domain name: www.yourdomain.com
$20/month - 2 domain
$15/month - 1 domain
Hosting: 4 GB server space
Hosting: PHP access
Hosting: One MySQL database included
Hosting: WordPress installed upon request
FTP Access
Email: Ten email boxes and 32 aliases
Email: Control panel for email boxes and alias configuration
Please reserve your domain at Joker.com
More info on how to host